Lake Erie Walleye Spawning Ecology
Additional Investigators
Mark DuFour, ODNR-DOW
Matthew Faust, ODNR-DOW
Chris Vandergoot, USGS-GLSC
Thomas Binder, USGS-GLSC
Chuck Krueger, Michigan State University
Body
Use of Lake Erie's Ohio Reef Complex by Walleye during the Spring Spawning Season
Advanced
Text
Long-term project goals
Identify how both environmental (e.g., temperature, photoperiod) and phenotypic (e.g., sex, size) variables influence the timing of movement of adult walleye into local spawning areas during spring
Determine how long individuals remain in their respective spawning sites during the spring, and
Determine if individuals show fidelity to their respective spawning sites.
Project objectives
Track movement behavior (e.g., timing, duration, location) of walleye in Lake Erie's western basin during the spring spawning season, and explore the biological and environmental factors that might underlie it.
Determine if walleye demonstrate spawning-site fidelity (i.e., return to site of previous spawning) and explore size/age-, sex-, and stock-specific differences in the degree of spawning-site fidelity exhibited.
Text
Determining how the timing of arrival and time spent on spawning grounds differs between the sexes will enable the ODNR-DOW to better assess the need for time- or space-specific closures of spawning locations during the spawning season.
Quantifying the degree of spawning-site fidelity that exists for Lake Erie's local spawning populations will offer an alternative way for the ODNR-DOW to assess whether multi-stock management is needed, given the inability of genetic markers to discern stocks.
Identification of how environmental and phenotypic factors drive variation in the timing, location, and duration of spawning, and how this variation relates to recruitment to the fishery, will better position the ODNR-DOW and Lake Erie researchers to forecast how ecosystem change will influence the capacity of the ecosystem to support walleye.
Text
To accomplish both objectives, we will rely heavily on the use of acoustic telemetry to track movement of
adult walleye onto and within spawning locations (with an emphasis on the Ohio reef complex) during the spawning season. Acoustic telemetry allows researchers to address questions about their study animals on spatial and temporal scales that would be logistically impossible using manual tracking or traditional mark-recapture techniques.
We relied on data provided through the Great Lakes Acoustic Telemetry Observation System (GLATOS) that monitors tagged walleye throughout Lake Erie including known, major spawning locations (reefs, Maumee River, Sandusky River, Detroit River, Grand River, Smokes Creek, and Van Buren Bay).
Text
Bade, Andrew P., T.R. Binder, M.D. Faust, C.S. Vandergoot, T.J. Hartman, R.T. Kraus, C.C. Krueger, and S.A. Ludsin. 2019. Sex-based differences in spawning behavior account for male-biased harvest in Lake Erie walleye (Sander vitreus). Canadian Journal of Fisheries and Aquatic Sciences, 76(11): 2003-2012. https://doi.org/10.1139/cjfas-2018-0339
Image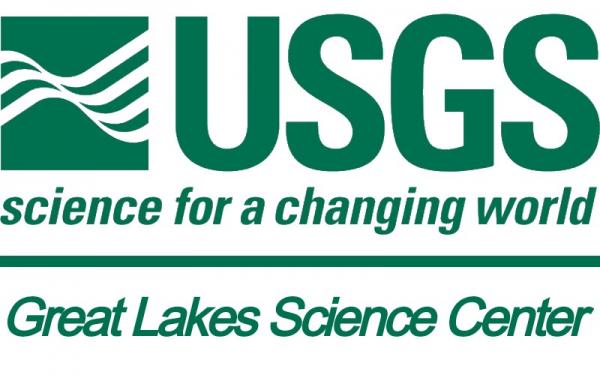 ---