April 4, 2018
Come see the AEL at the Museum Open House this Weekend!
Image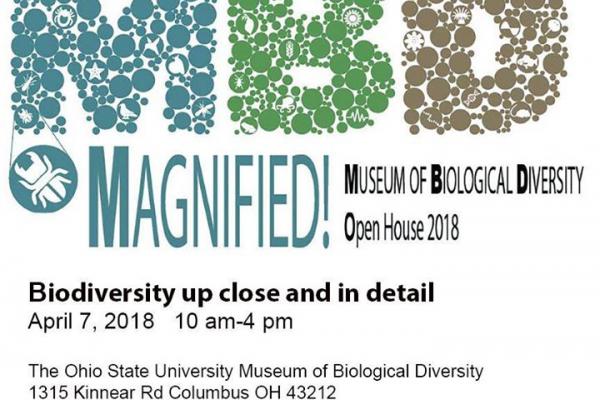 Description
Come see the Aquatic Ecology Lab at the 2018 Museum of Biological Diversity Open House, 1315 Kinnear road. The free event will run 10am-4pm on Saturday, April 7th. The theme this year is Magnified: biodiversity up close and in detail. Parking is free, and there will be outdoor activities, weather-permitting.
Visit the Aquatic Ecology Lab's table for displays and activities with fish, tadpoles, and more! We look forward to seeing you there!
---